Why Support AZPM?
The Public's Role in Public Media
Public radio and television remain an unbiased, informative tool for the general public, providing news and other quality programming for people of all ages, free from commercial influences. To remain independent and unbiased, public broadcasting must be funded by the public. That is possible only through the active participation and support of individuals.
Become a sustaining member!
Sustaining membership is the easiest, and most affordable way for you to help support AZPM. Instead of a large, one-time donation, you contribute a small ongoing monthly amount. This form of membership includes all our great membership benefits and you'll never have to worry about renewing your support! However you give, we can't wait to welcome you to the Arizona Public Media family.
If you appreciate the great programming we bring into your life on a daily basis, let us know with a contribution!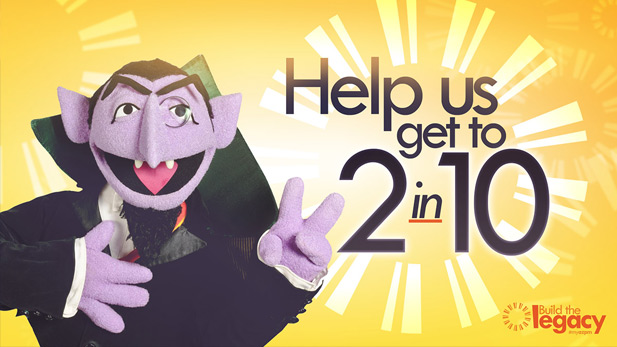 Help Us Get to 2 in 10
Roughly 1 in 10 viewers / listeners of AZPM is a financial investor. If AZPM can get to 2 in 10 viewers/listeners to become sustaining members over the next four years, we could close the entire $2 million budget reduction!
You can help by contributing to AZPM today, and if you're already a member you can share the 2 in 10 message with your friends on social media! It's a quick and easy way to spread the word about Arizona Public Media, and all the great programming we bring to Southern Arizona.