Become an AZPM Member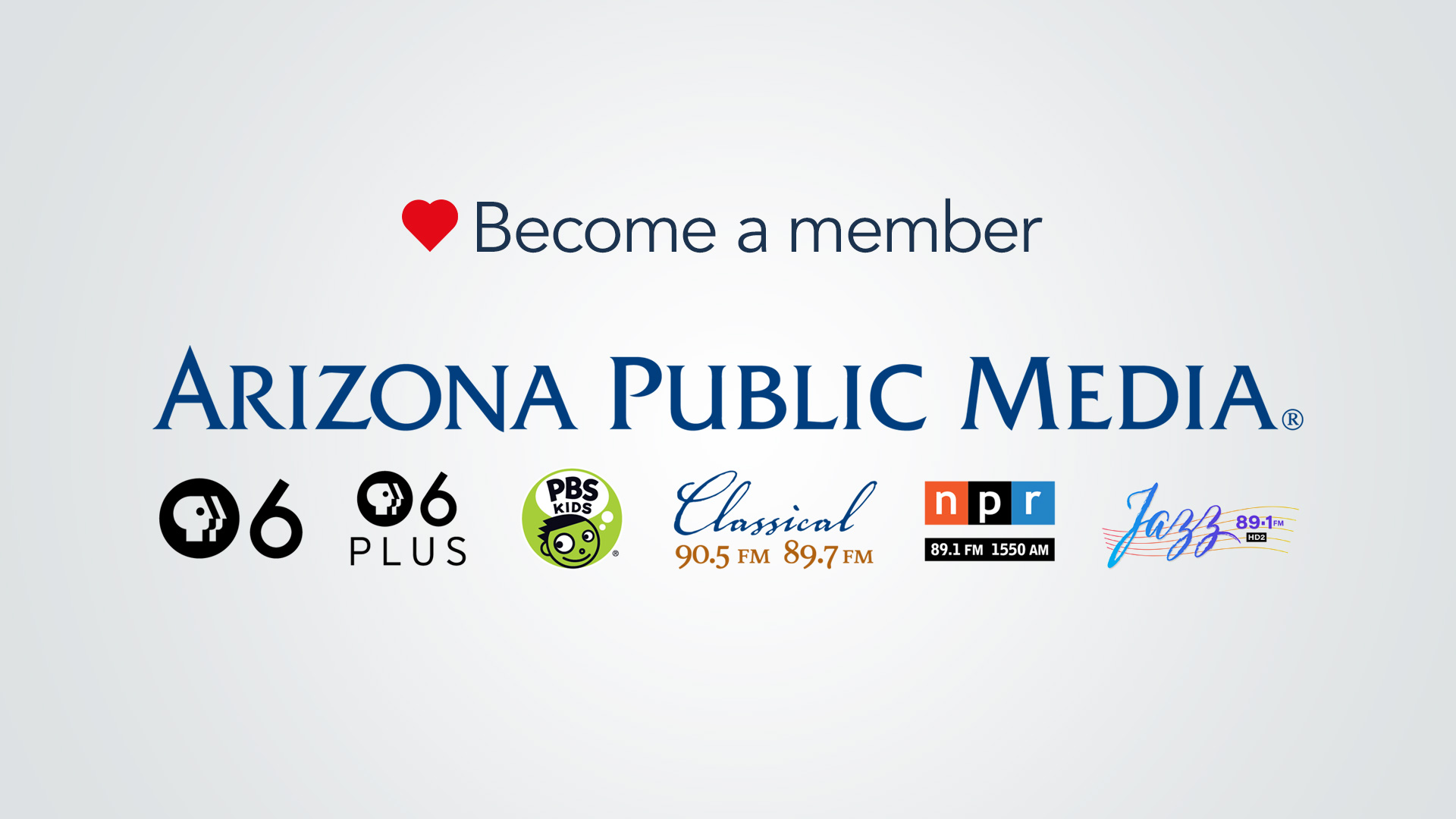 Join or Renew Now
AZPM relies on the ongoing support of our community to provide Southern Arizona with the highest quality local and national programming, services, events, and more. Help us continue our legacy of service by beginning or renewing a membership with Arizona Public Media. You can join or renew online or by calling 520-621-1600.

Join Now or Renew Your Membership


AZPM Member Ellen Melamed explains why she supports Arizona Public Media.
What is an AZPM Membership?
Anyone who donates $40 or more as an annual gift or $5 a month as a sustainer is an AZPM member! Whether you donate once or are a sustaining member, your donation gives you access to some of our great benefits.


What are the Benefits of Being a Member?
The great feeling of knowing you've helped support public broadcasting in our community! But we also offer a variety of more tangible benefits:
The AZPM programming you love - Without your donation, we couldn't acquire or broadcast the programs you treasure. Your gift means we can keep bringing Downtown Abbey, Doc Martin, Antiques Roadshow, Morning Edition, NOVA, All Things Considered, and all of your favorites to Southern Arizona, without commercial interruption. And without contributions from our community, AZPM could not bring you our award-winning, locally produced content like Arizona Illustrated, Metro Week, and Arizona Spotlight.


Access to AZPM Passport - Members who donate $60 a year or $5 a month can receive access to exclusive video streaming of all the hottest PBS shows on all of your devices. Never worry about missing an episode again! Find out more about AZPM Passport or learn how to activate it if you already are a member.



Your AZPM membership allows us to acquire the broadcast rights to all of your favorite programs, like Doc Martin and more (Photo: APT)

Subscription to AZPM Preview -AZPM Preview is our twice-weekly email newsletter offering a look at upcoming programming, invitations to community events, station announcements, and more. It is distributed to 35,000+ subscribers.


Priority invitations to AZPM events - AZPM hosts dozens of free, exclusive events each year. AZPM members are sent invitations before anyone else, so you'll be sure to get your ticket.


Become an AZPM Member
Call us at 520-621-1600 or click the button below to become a member of AZPM today!