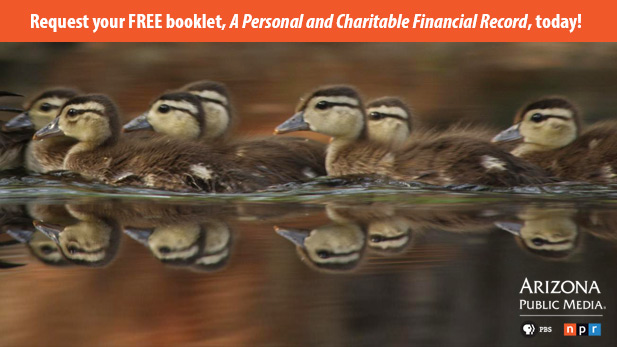 Your estate planning can have a ripple effect that continues for generations to come. For more detailed information on how public television can be part of your estate planning, request our free Create a Legacy booklet.
You'll find out how other loyal viewers have helped to sustain public broadcasting, and have brought programs such as Nature, Great Performances, and American Masters to life.
Just fill out the form below or, if you prefer, feel free to contact AZPM's Development Office at (520) 621-0365 or email us at plannedgiving@azpm.org. We would love to hear from you.